Start the day of with these filling and healthy muffins. I really like beets and also the nice colour they bring, but if you're not as big of a fan you can exclude it an go all in on the carrots.
Vegan, gluten and sugarfree.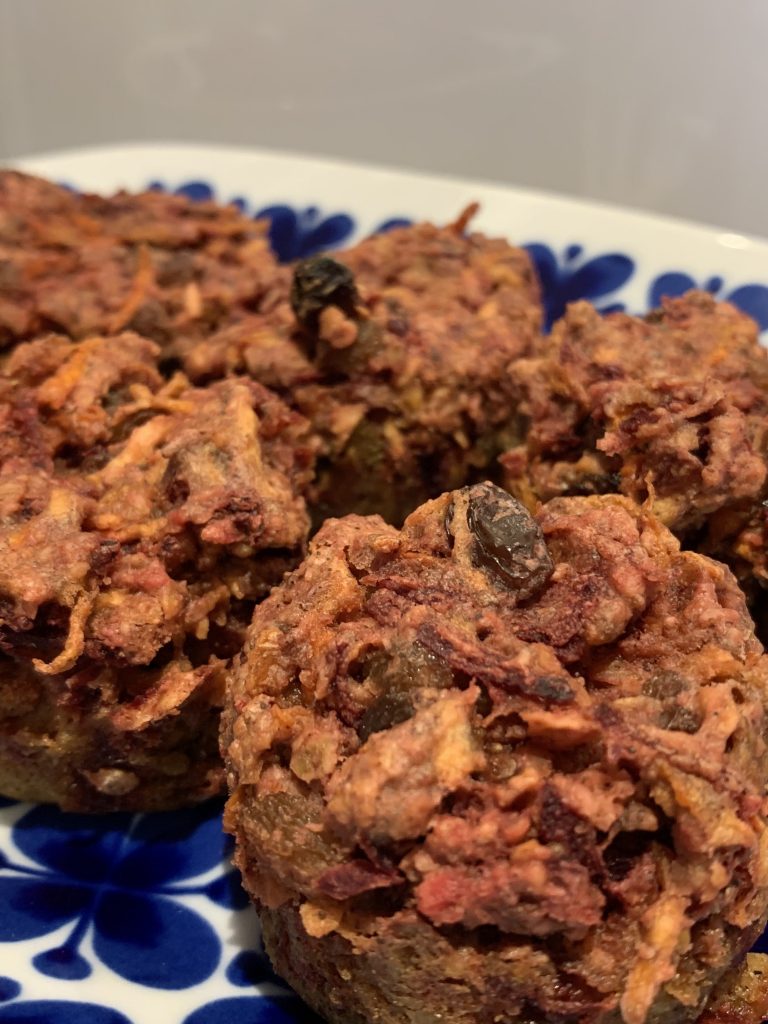 Carrot & beet breakfast muffins with raisins
Instructions
Turn on the owen to 160°C (140°C fan)
Grate the beet, carrots and apple. Mix them in a bowl together with the raisins.
Add the dry ingredients to the bowl and mix everything together.
Melt the coconut oil and sprinkle it over the other ingredients in the bowl, followed by the coconut milk. Mix again.
Put the batter into the muffin tray and bake in the oven for 40-45 min.
After taking them out of the owen, let the muffins sit in the tray for 10 min.
Take them out of the tray and place on a cooling rack for 20 min. The last to steps are important for them to get the right consistency.