This cake is, in my opinion, a great Christmas cake. It has the date and cinnamon cake as a base and topped with a rich Chocolate topping with some roasted nuts. With that said and since my husband said it's the best cake he can remember. I'll definitely make it year round. Yum.
Gluten, milk and sugar free. Naturally sweetened with dates and raisins.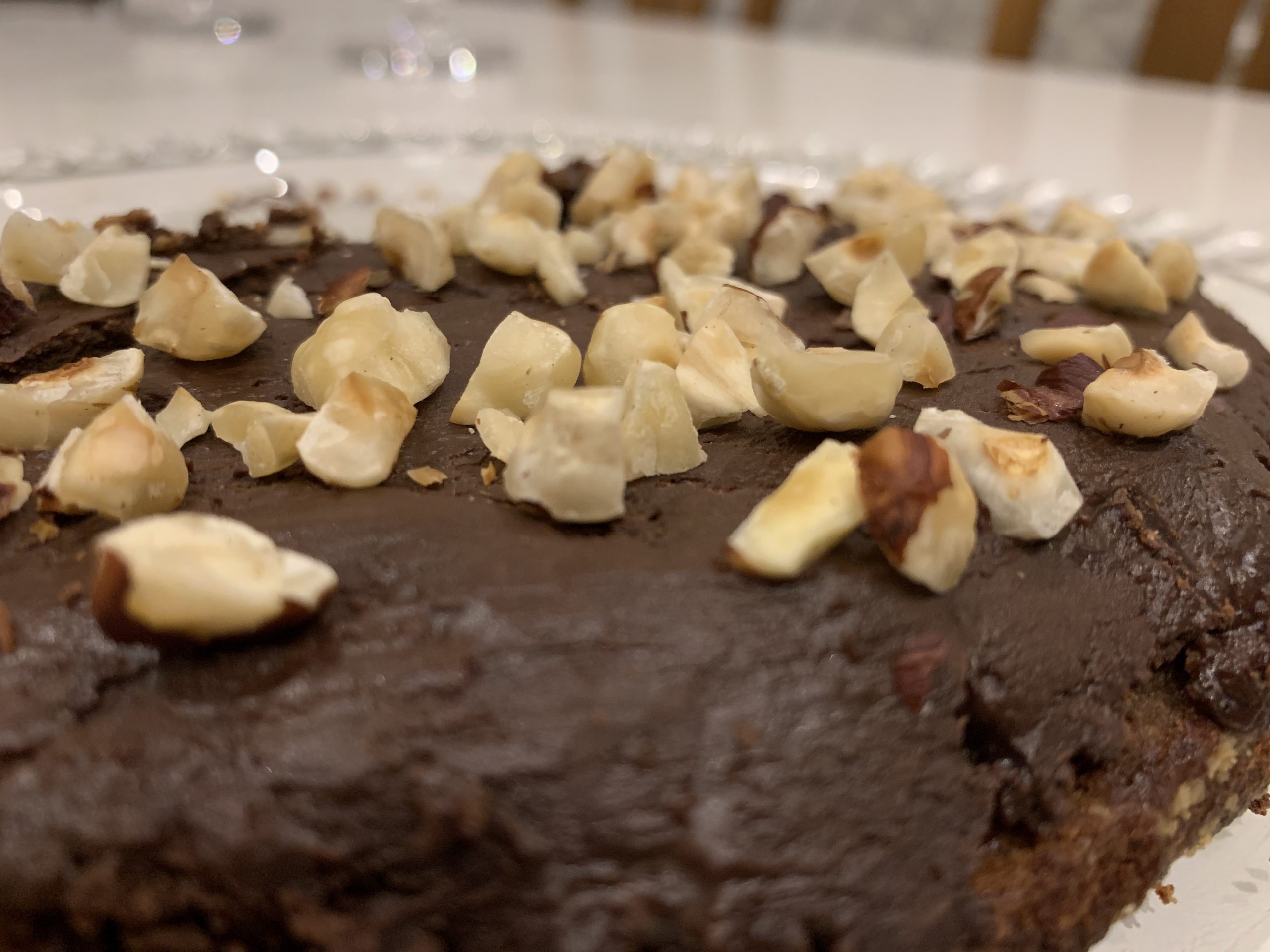 Chocolate truffle cake with cinnamon
Description
Date and cinnamon cake and a top layer of chocolate truffle and roasted nuts. 
Chocolate Truffle cake with Cinnamon
The cake
Truffle coat
Instructions
Cake
Preheat the oven to 200°C (180°C if fan)
Melt the coconut oil on the stove with the chocolate. Turn off the stove
Mix the raisins and dates with a mixer, add them to the pot and stir well. Add the eggs
 Mix the dry ingredients before pouring in the butter and egg mixture and stirring to a nice batter
Add some coconut oil and almond butter on the cake tin (20 cm). Pour the batter in the tin and cook in the oven for approx 10 min. The cake should be pretty sticky. Let the cake cool off.
Chocolate truffle topping
Heat the cream in a pot and remove from heat. Add the chocolate in smaller pieces and let it melt while stirring. Add the coconut oil.
Stir until you get an even consistency. Let if rest in the fridge for 30 min
Chop the nuts and roast them gently in a frying pan
Add the chocolate to the cake and drizzle over the nuts. Wait until the chocolate is completely set before serving (approx 1 h).
Cake, Chocolate, Truffle, Cinnamon, Date, Almond