Almond coconut cake with a top of creamy lemon and apricot ice cream. Gluten- and milkfree and naturally sweetened with fruits.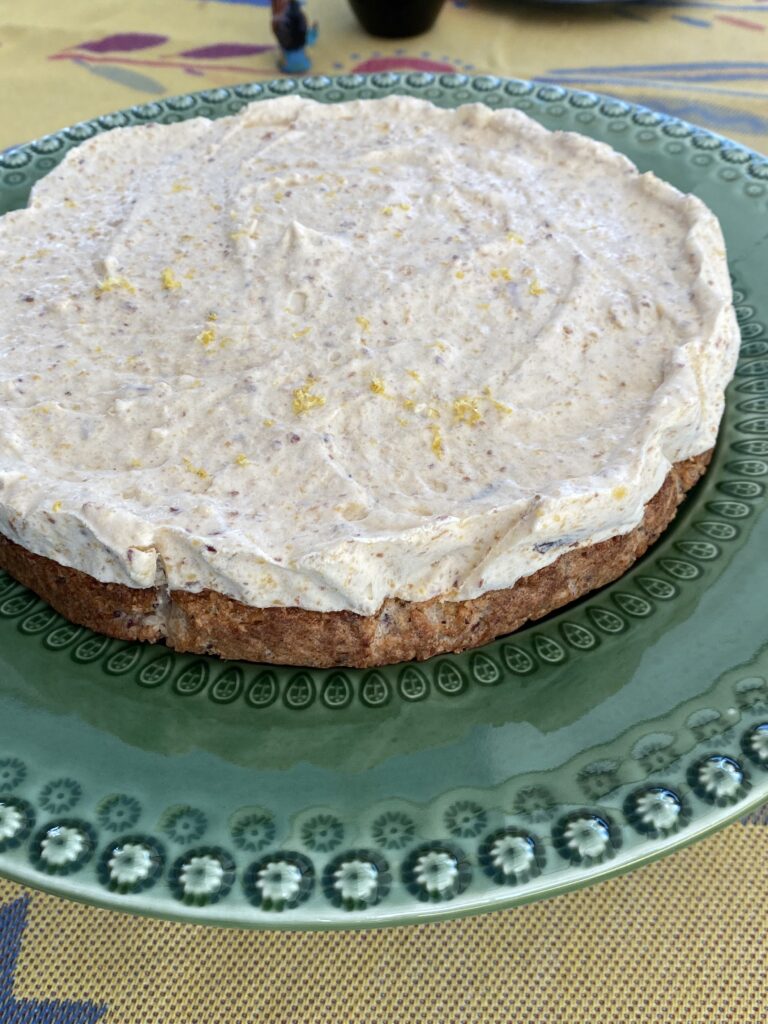 Frozen Lemon cake with Apricots
Bottom layer
Turn on the oven on 170°C 
Whip the egg whites to a white airy foam
Blend the dates together with the blanched almonds roughly
Pour the fruit and nut mix into the bowl with the whipped egg white, add the coconut and blend together by hand
Use a cake tin (24-26 cm) with a removable bottom and cover it with baking paper
Pour in the batter into the cake tin and put in the oven for 30 min. Let it cool down.
Ice cream
Blend the apricots and dates in a mixer
Whip the cream properly
Add the egg yolks and the mixed fruit and whip just until it's all mixed
Spread the batter over the cold almond cake base
Cover the cake and put it in the freezer for at least 8 h before eating
Take it our from the freezer approx 30 min before serving
Cake, Nuts, Dates, Apricots